Interior Window Trim Ideas
Window trim casing in most instances is the last finished aspect of many homeowners and even general contractors when undertaking a home improvement project or even when building a custom home from scratch. It's fair to say that window casing does not get the attention it deserves.  Most just assume that simple interior window trim will be added and thats that, problem solved.  Innovating new window trim ideas was almost extinct to the point that suppliers started manufacturing a standard quick case window trim kit.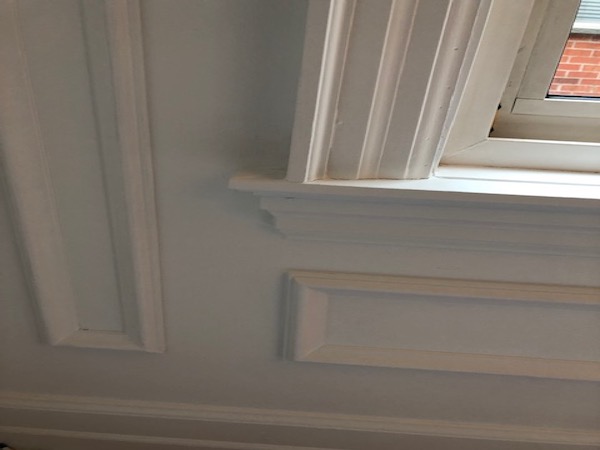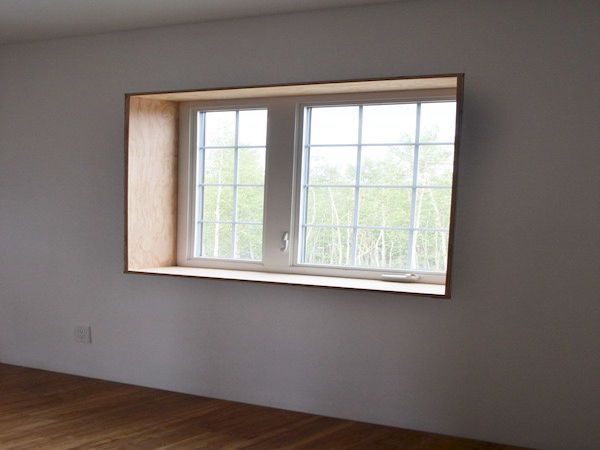 Big box stores like Home Depot and Lowes starting stocking these kits as they saw an opportunity to profit from a product that most consumers didn't want to address while also wanting a simple solution.
Homeowners are becoming more aware of how adding some unique finished carpentry details that can transform your home's appeal. Most start with addressing the most obvious, baseboards and shoe moulding and from there look to adding wainscoting or Installing crown moulding in specific areas of the home. They then look at door and window casings in which leads to design mistakes, by not planning the right style (s) from the beginning you run the risk of not matching your casing with your baseboard and other millwork profiles throughout the house. 
Window casings have evolved recently as homeowners and Toronto trim carpenters are becoming more creative during the design process. Trim moulding suppliers in the GTA have adopted the demand for unique window casing styles and have begun milling other profiles in their stock while focusing less on traditional styles.  Innovation is something that can't be stopped, homeowners are asking trim carpenters to let their artistic vision come out and they are responding by milling their own custom profiles on site with just a few router bits and router table. The more unique your home finishes are, the more appealing it becomes while adding to the overall value of the property. 
Modern Window Trim Styles
As the custom home market grows so does new design ideas. Window trim is no exception as new and modern trim styles are becoming more desirable with interior designers and even architects when drafting contemporary styled home designs. The latest design concept is no trim at all. Seamless glass and no window jamb either, just clean lines. The concept was first used in newer condos in Toronto and has since grown into homes and even older homes that re being converted into a more contemporary look. The drywall returns to the window sill giving the clean look. The downside to this type of finish is added costs to drywall taping.  It's fair to say that interior window casing ideas have truly evolved as both homeowners and trim contractors have taken their skill to the next level in design.
Flat Stock Trim
A flat stock window trim is also making head way in the modern design space.  Typically a flat stock of wood is chosen over a traditional profile. It's also considered to be the easiest method of installing window casing. All four corners are installed with a 45 degree miter joint. Typical flat stock trim pieces are 1×4 or 1×6. This trim detail works nicely with matching flat stock door and baseboard trim of the same size and creates a nice modern look with lightly contrasting coloured walls. A flat stock design also may require craftsman style interior trim details for the header part over the top of the window.
Modern Stool and Apron
The sophisticated stool and apron finish has also evolved and is no longer being installed with a typical bull nose stool finish. It's now become one of the preferred window trim styles by adding a square stool and deep profile casing. The installation has also evolved as a casing back band has replaced the traditional stool part of the sill. Now Toronto trim carpenters are first building the casing by adding the back band and then cutting the casing return prior to attaching the entire piece to the window sill. 
Exposing the Reveal
Whenever installing any type of window trim, it's essential to show the reveal around the sill and window jamb. Typically a 1/8 reveal around the entire frame as this highlights the window from the naked eye giving an illusion that the window has multiple build up pieces. This look gives a more rich looking detail. It also highlights the fine installation details and craftsmanship. 
Some homeowners prefer no reveal when casing either a window or door for that matter. A reveal serves a bigger purpose than just design though. It provides for an easier install as no door casing or window jamb is plumb to the wall. Adding the reveal helps prevent an un level installation while also adding a nicer cosmetic look.
How To Install Window Trim Over Drywall
If you're wanting to save money or you might prefer installing window trim straight over the drywall without adding a window jamb it can be done.  Ideally you want to add a window jamb as most windows are not framed plumb to the wall. Having said that, it is possible to add window trim without installing a window jamb. You must first ensure the window is plumb and flush to the existing wall. In the event the window is not plumb then u can install the trim directly over the drywall by chiming it in place. This again is not the ideal way of installing any type of profile on any window. If you choose this form of installation method then you will more than likely have wide caps between the window trim and drywall surface. caulking will resolve the cap issue by always note that over time no matter what type of caulk product you use, it always shrinks and will reveal the cap over-and-over again. 
Its fair to say that their a wide variety of interior window trim ideas for a house or even for a commercial space. The trick is to properly plan the design look you are wanting to achieve and from their you can decide if a simple window trim kit that you can purchase from your local home depot will work best for you or have a professional trim carpenter design your vision of an interior window trim idea while complete the look you want.
Learn How Miter5 Can Help with Your Trim Carpentry Projects