Why Hire a General Contractor When Renovating your Home
If you're planning a home renovation or even planning to build a custom home, it's more than likely you heard the term "general contractor" AKA GC while also thinking about the benefits of hiring a general contractor for your project. You might think about the pro's and cons to hire a general contractor as you could be thinking that you could just hire all the sub contractors yourself and save money by cutting the GC out all together.  If you plan on taking this approach by acting as the GC, you will be taking on more than just liability, you're basically gambling on how well your project will turn out.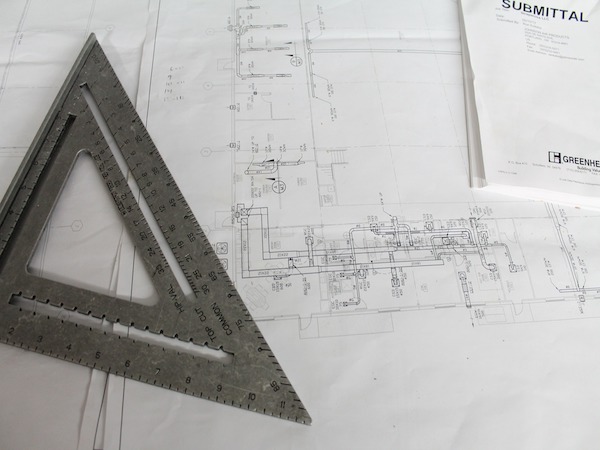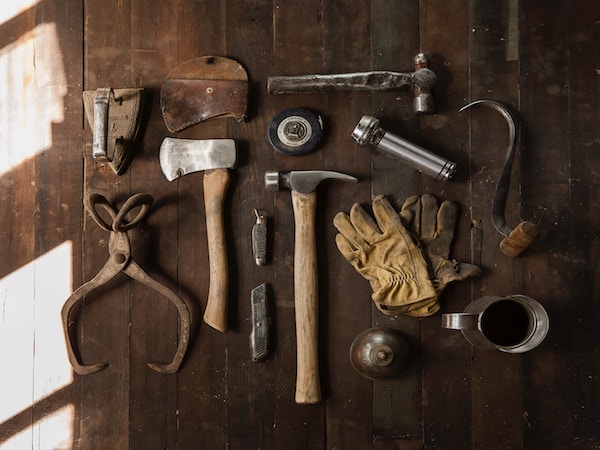 It sounds simple as eating a piece of pie, hire all the subs yourself by obtaining 3 quotes from specific trades as you need them and and voila you're off and running! Unfortunately it's not that simple. Some home owners have had success by following this practise but most home owners who have taken the overwhelming task of renovating or building a home always run into serious trouble either from the get go or during the build. In fact, most home owners who do take on the GC role while renovating or building a home end up hiring a general contractor for various reasons. If its because their job site is heavily over budget or because the project has stalled due to not finding the right trades while also not being able to keep trades on schedule. 
The biggest set back that most home owners discover when wanting to hire a general contractor is hiring the wrong GC. When we say the wrong GC, we are referring to people that pose to be a licensed general contractor. Mike Holmes built a TV empire as a contractor personality because of this issue, it's an issue that is rattling the Toronto GTA construction industry and now the Provincial Government had to step in and add new licensing regulations in order to protect the consumer.
We always suggest that prior you hire a general contractor, is you conduct your due diligence by researching the GC prior to signing your name on the dotted line. Do not rely solely on internet reviews as most internet reviews are bogus and fake, created by scammers. Instead, ask for references from a prospective GC while also visiting a job site that they are currently working on so you can visit and assess how he/she delicates the job site.
Fortunately there are many top Toronto based general contractors that know how to efficiently run a job site while also understanding the fundamental elements of construction. A great general contractor will also have a great quality, that quality is communication skills, not just being able to communicate with tradespeople but also with the client. When a home owner decides to hire a general contractor they expect he/she will understand the project goals while also ensuring the project is completed on budget and on time
Hire A General Contractor For His/Her Construction knowledge
A great GC will have a deep construction knowledge base, starting with understanding and respecting the Ontario Building Code by not just following the code but by also building above the standard to ensure customer satisfaction while also delivering an outstanding finished product.
When you hire a general contractor, it's their duty to oversee and manage your project. He/she will know the process of which tasks must be completed in order. A great general contractor understands basic scheduling with tradespeople while also recognizing how to prioritize which job tasks must be completed in sequence to ensure a seamless build.
Sub- Contractor Relationships
When you hire a general contractor you're ensuring key relationships with sub- contractors that are needed in order to complete your renovation or new build project. All different types of subs are required, from stone masonry contractors to Toronto trim carpenters to painting pros that can work seamlessly to finalize your building needs. 
A great GC is only as-great-as his relationships are with sub- contractors. It's the sub- contractors that do the brunt of the site labour while it's the GC's role to recognize when a sub- contractor should be scheduled to come in and perform their job duties. 
If a sub contractor isn't paid from a past project with any said GC, this hurts the general contractors ability to rely on trades for future projects. A great GC always pays the trades on time while also monitoring a tradesman's ability to complete their work properly and on time.
If you're a home owner undertaking a home renovation, it makes sense to remove the stress of having to find and hire qualified tradespeople. By hiring a general contractor you ensure that only top quality sub- contractors will be working on your job site.
Scheduling Trades While Keeping the Project on Budget
It's prudent that a GC can communicate while also knowing the best sub-contractor tradespeople who can preform their craft with little to none on-site issues. If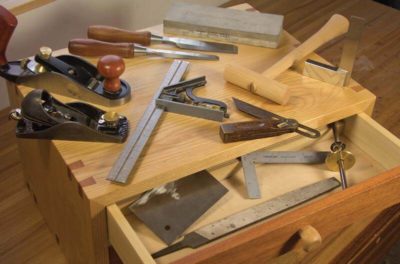 any sub- contractor falls behind schedule it slows down the line of trades while creating a mess with scheduling other trades. This is when having those key relationships with sub-contractors becomes even more important for the GC as he/she can ring in re-enforcements if needed to help move the project along. 
A great GC will know his tradespeople well, he/she will schedule meeting times to discuss the said project prior with all the required sub-contractors well before their services are needed. This ensures top quality work without any hidden surprises with costs as well as scheduling the sub- contractor with hard dates as to when they are expected to show up and work. A job site can only progress on time and on budget if trades show up and work with an agreement in place detailing their expected responsibilities including job tasks, time to complete those tasks and an agreed payment amount from the GC. 
Hiring a general Contractor Protects The Homeowner With Liability Insurance
Most home owners around the Toronto GTA area are not aware that if you're a DIY'er and if any of the work you did yourself causes a fire or water damage that the insurance will NOT cover your damages! An insurance company will NOT pay out damages created by fire or flooding from work being done by tradespeople who are NOT licensed for their specific trade in the Province of Ontario. That alone is reason enough to hire a general contractor as it removes any liability after the job is complete.
A general contractor will ensure all sub's are licensed and insured prior to hiring them. In the event the home owner has an issue down the road, all they must do is provide a record of who worked in the home, if the trade is fully licensed then the home owner can feel relieved that the insurance will cover any damage. 
GC's Understand Building Contracts
Hiring a general contractor also protects the home owner from false billing or over charging from a sub. General contractors work with all different types of trades and they know if a invoice is being fudged or if a client is being charged for a minor change to the original plan. They can properly assess if a sub's invoice is in line with market value for their services. If you're not accustomed to market rates then you will not know if you're being over billed for minor changes. 
The bottom line is this, a home owner must ask themselves is it really worth going through all the stresses of working with multiple tradespeople while also trying to run a job site that you've never done before? It's not worth the stress in the grand scheme of things to just save a few thousand dollars that a GC is worth. If you want your project to run smooth, on schedule and on budget, hire a general contractor and save yourself from unneeded and unwanted stress.
Learn How Miter5 Can Help with Your Trim Carpentry Projects